50th Annual Meeting of the Swiss Society of Nephrology SGN-SSN on December 6-7, 2018 Congress Centre Kursaal Interlaken


Der SGN Vorstand hat die grosse Freude Ihnen mitteilen zu dürfen, dass das eidgenössische Departement des Innern die Akkreditierung des Weiterbildungsgangs in Nephrologie ohne Auflagen für 7 Jahre erteilt hat.
Weitere Unterlagen finden Sie auf der Internetseite des BAG (siehe Nummer 25 - Verfügung Nephrologie).
Auf diesem Wege danken wir Prof. Daniel Fuster und Prof. Uyen Huynh-Do für ihr grosses Engagement in dieser Sache, sowie alle Experten, die dazu beigetragen haben.
****************************
Le Comité de la SSN a le grand plaisir de vous communiquer que le Département de l'Intérieur a accordé l'accréditation de la formation post-graduée en néphrologie sans conditions supplémentaires pour une période de 7 ans. De plus amples informations peuvent être trouvées sur le site du l'OFSP (voir numéro 25).
Le Comité de la SSN profite de l'occasion pour remercier les Prof. Daniel Fuster et Uyen Huynh-Do de leur engagement au cours de cette accréditation, ainsi que tous les experts qui y ont contribué.


_____________________________________________________________

---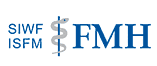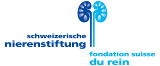 ______________________________________________________


Fragen? Questions?